Instant Pot baked beans recipe. Learn hot cook delicious beans with tomato and BBQ sauces in an instant pot.
You may also like Instant Pot Salmon Fillets with Broccoli or Slow Cooker Keto Cacciatore Chicken
Instant Pot Baked Beans Recipe
Use this meal as main or side dish.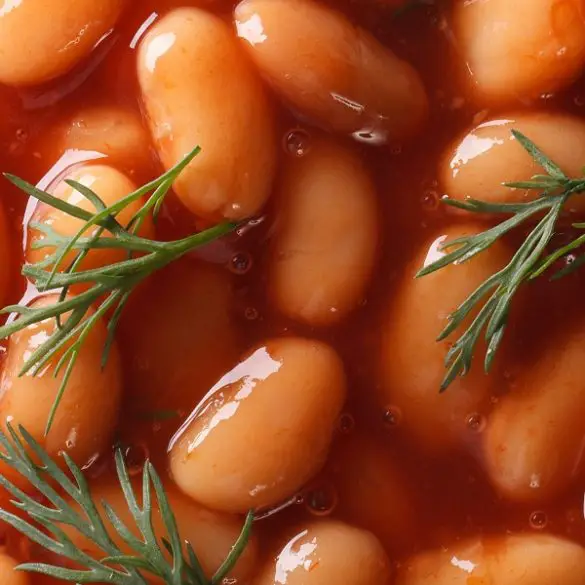 Ingredients
1 pound (480 g) dried Pinto beans, soaked in vegetable broth overnight

1 cup (250 ml) pineapple juice

1 cup (250 ml) tomato sauce

1 teaspoon garlic powder

1 teaspoon mustard powder

pinch of salt

1 large yellow onion, peeled and minced

1/3 cup (80 ml) maple syrup

1/4 cup (60 ml) BBQ sauce

2 cups (500 ml) vegetable stock (to soak beans)
Instructions
Drain soaked beans well and transfer to the instant pot.
Stir in the remaining ingredients.
Close the pot and lock the lid. Set the machine to cook at high pressure. Set the timer to cook for 40 minutes.
Using the Natural Release method, bring pressure to normal. Carefully unlock and open the lid.
Stir beans well before serving. Serve with cooked brown rice, or Hawaiian rolls. Enjoy!