Instant pot egg bites recipe. A healthy, protein-packed breakfast or snack, these no-fuss egg bites are great for on the go.
The Many Ways Egg Bites Can Be Made in an Instant Pot for a Healthy Breakfast On-the-Go
Egg bites are one of the most popular breakfast dishes in America. They are simple and easy to make, and they can be prepared in a wide variety of ways. The best part is that egg bites can be made in an instant pot for a healthy breakfast on the go.
An egg bite is a small, round omelet made with eggs and various fillings. It is usually eaten as a snack or light meal, but it can also be used as an ingredient for other dishes such as sandwiches, salads, or pasta dishes. The filling usually consists of cheese, vegetables (such as spinach), meat (such as ham), or bacon bits.
The egg bite has become increasingly popular during the last few years because it is quick and easy to prepare, low in calories, and contains a good source of protein.
Separate the Egg's Whites & Yolks
Eggs are a staple in many kitchens. They are versatile, easy to cook, and can be used in a variety of dishes.
Separating eggs can be done with a variety of methods. The most common way is to crack the egg into two halves and remove the yolk from one half, then repeat the process with the other half.
There are also other ways to separate eggs, which include using an egg separator or using water.
The Benefits of Eating Instant Pot Eggs for Breakfast and Why You Should Start Today!
Breakfast is the most important meal of the day. You can have eggs for breakfast in a variety of ways. You can have them scrambled, boiled, fried, or even poached! But one of the best ways to enjoy eggs for breakfast is by cooking them in an instant pot.
The benefits of eating instant pot eggs for breakfast are endless. They're super easy to make and you don't need any extra dishes or utensils to cook them with! And they'll be ready in just a few minutes! This makes it really easy to make a healthy and delicious breakfast that's perfect for on-the-go mornings.
Instant Pot Egg Bites Recipe
You may also like:
Air Fryer Egg Florentine Recipe
Air Fryer Eggs In Basket Recipe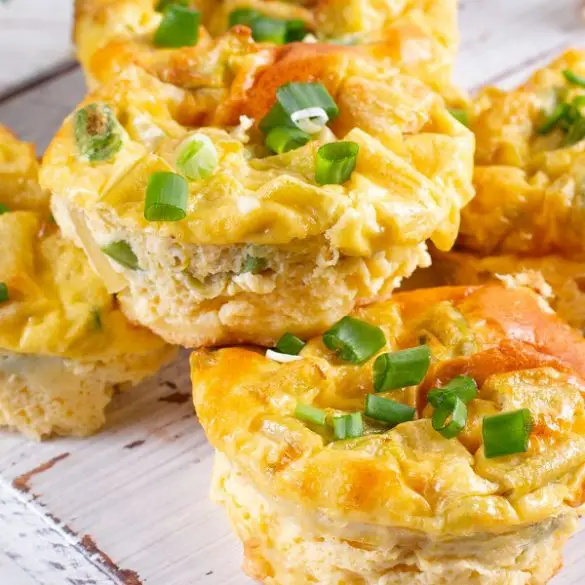 Ingredients
9 large eggs, beaten

1/4 cup (60 ml) milk

1/2 teaspoon salt

1/2 teaspoon baking powder

freshly ground black pepper, to taste

grated Parmesan cheese

chopped green onions
Instructions
Pour 1 cup (250 ml) of water into a 6-8-quart (6-8 L0 electric instant pot.
In a 4-cup measuring cup, combine beaten eggs, milk, baking powder, salt, and black pepper. Using a for, whisk well.
Grease silicone molds with nonstick cooking spray.
Pour the silicone mixture into the 14 individual openings of the mold. Fill each hole about two-thirds full. Top with grated Parmesan cheese. Do not stir!
To keep your molds closed, close them with a silicone lid. Then make sure to stack them in staggered positions, so the tops of the cups don't line up.
Set the molds on top of the trivet with handles, then place the trivet inside the pot. Close the cooker and lock the lid.
Set the machine to cook on low pressure, Set the timer to cook for 8 minutes.
Using the Quick Release method, bring pressure to normal. Carefully unlock and open the lid.
Remove egg molds from the pot. Open the silicone lids and allow to eggs to cool for a few minutes.
Using a small spatula carefully remove egg bites from the molds. Sprinkle with chopped green onions and serve.