Slow cooker apple butter recipe. Delicious apple butter cooked in a slow cooker.
Slow Cooker Apple Butter Recipe
You may like as well:
Slow Cooker Buffalo Chicken Dip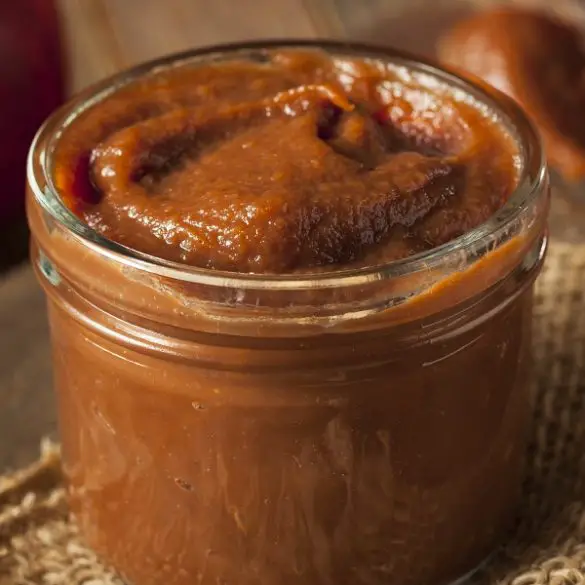 Ingredients
8 pounds (3940 g) assorted apples, washed, quartered and cored

1 cup (250 ml) water

1/2 cup sugar

1/2 cup (125 ml) maple syrup

2-3 tablespoons molasses

grated lemon zest

freshly squeezed juice of 1 lemon

2 tablespoons pumpkin pie spice

1 teaspoon ground cardamom

1 teaspoon vanilla bean paste

1 tablespoon peeled and grated ginger
Instructions
Place apple quarters in an 8-quart (8 L) Dutch oven.
Pour 1 cup water over. Cover the pot and bring apples to a boil over high heat.
Reduce heat to medium and continue cooking for 40-45 minutes.
Using an immersion blender, purée cooked apples directly in the pot.
Place puréed apples in a slow cooker. Add remaining ingredients. Stir well.
Place a wooden spoon on the cooker (this will allow the apple butter to vent). Cover the pot and cook on low-heat setting, stirring occasionally, until the apple sauce reduced by half, for about 8-10 hours.