Instant pot Mexican queso dip recipe. Learn how to cook delicious Mexican queso street dip in an instant pot.
Instant Pot Mexican Queso Dip Recipe
You may also like:
Pressure Cooker Mushroom Barley Soup
Slow Cooker Spinach and Artichoke Dip
Instant Pot Baked Baby Potatoes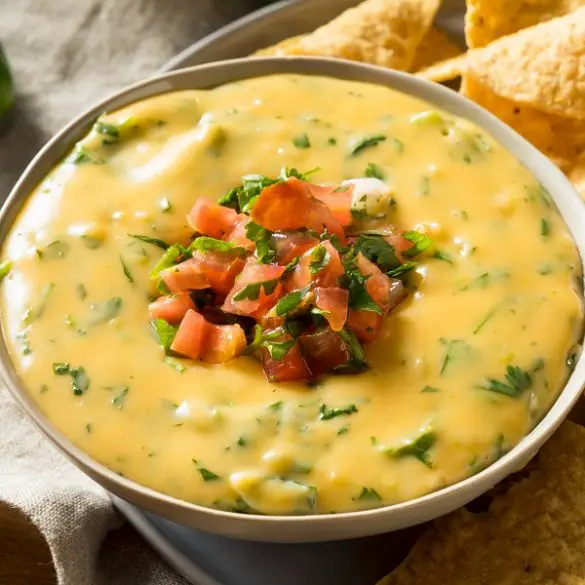 Ingredients
2 tablespoons (30 ml) unsalted butter

1 clove garlic, peeled and minced

1/4 teaspoon cayenne pepper

2 tablespoons (30 ml) all-purpose flour

2 cups (500 ml) whole milk

4 cups shredded Cheddar cheese

2 cups shredded Monterey Jack cheese

2 tablespoons chopped fresh cilantro

kosher salt, to taste
Instructions
Melt the butter in an electric instant pot turned to the sauté mode.
Add minced garlic and cayenne pepper and cook, stirring, until fragrant, for about 1 minute.
Add flour and whisk until smooth, cooking for a further 1-2 minutes, until the flour is no longer raw.
Pour in the milk and bring to a simmer. Continue cooking, stirring occasionally, until milk thickened slightly, for 2-3 minutes more.
Add shredded cheese, and chopped cilantro. Stir until smooth and cheese is melted completely.
Top with your favorite salsa. Serve warm with tortilla chips.