Slow cooker Buffalo chicken dip recipe. Classic Buffalo chicken dip cooked in a slow cooker. Easy and tasty!
Slow Cooker Buffalo Chicken Dip
You may also like:
Slow Cooker Spinach and Artichoke Dip
Instant Pot Pineapple Jam Recipe
Pressure Cooker Mushroom Barley Soup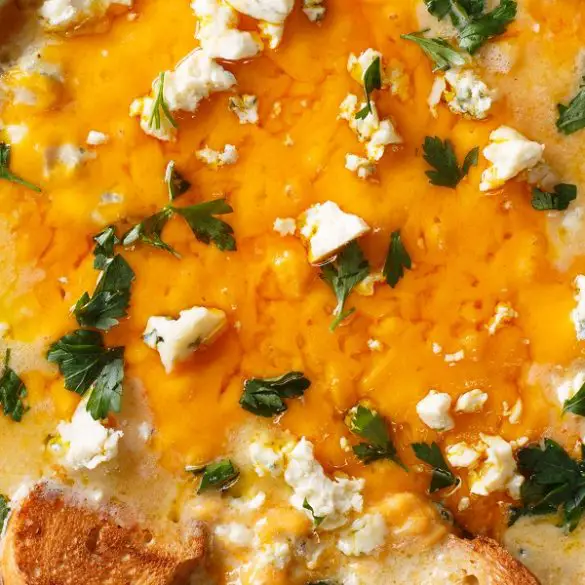 Ingredients
1 rotisserie chicken, shredded

3 (8 oz (240 ml) each) blocks cream cheese

2 cups shredded Cheddar cheese

3/4 cup (180 ml) Buffalo sauce

1/2 cup Ranch dressing

For Serving:

1/2 cup crumbled feta cheese

chopped fresh chives

sliced baguette

chopped parsley
Instructions
In a 6-8-quart (6-8 L) slow cooker, combine all ingredients, except crumbled feta, chives, and baguette. Mix well. Cover the pot. Cook on low-heat setting for 3 hours, or until everything is melted. Turn off the cooker and open the lid. Remove cooked Buffalo dip from the crock pot and transfer to a large dip bowl. Top with crumbled feta or blue cheese, chopped chives, chopped fresh parsley. Serve with dippers.