Air fryer roasted corn on the cob recipe. Learn how to cook corn in an air fryer. Easy and delicious!
Air Fryer Roasted Corn on the Cob Recipe
You may also like:
Air Fryer Bruschetta with Tomato and Basil
Air Fryer Breaded Cauliflower Tater Tots
Air Fryer Glazed Donuts Recipe
Air Fryer Scalloped Potatoes Recipe
Air Fryer Jewish Blintzes Recipe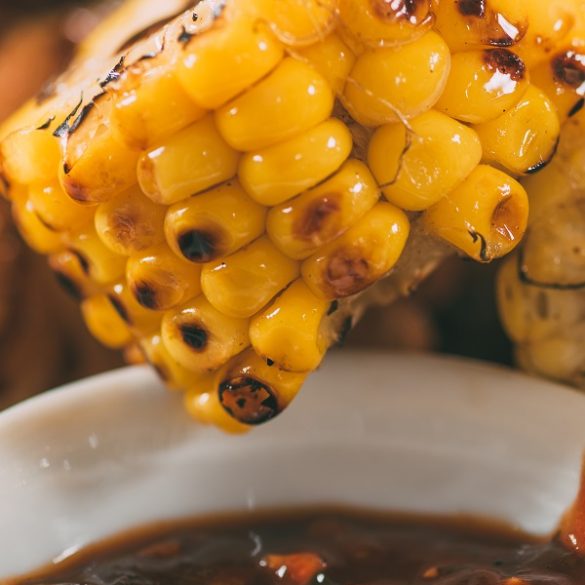 Ingredients
2 cobs corn

2 tablespoons unsalted butter, melted

1/2 teaspoon salt

1/2 teaspoon freshly ground black pepper

1/2 teaspoon paprika
Instructions
Bring a large pot of water to a boil over medium-high heat. Add the corn to boiled water and boil for 3 minutes.
Drain, using a colander, then pat dry with paper towels.
Preheat your air fryer to 400º F (200º C) for 5 minutes.
Season cooked corn with salt, black pepper, and paprika, coating evenly. Brush with melted butter.
Place in the air fryer basket. Fry at 400º F (200º C) for 12 minutes, rolling the corn and brushing with more melted butter halfway through.
Serve hot.