Air fryer bruschetta with tomato and basil. Learn how to cook yummy Italian bruschetta in an air fryer.
Air Fryer Bruschetta with Tomato and Basil
You may also like:
Italian Seafood Pasta Pescatore Recipe
Low-Carb Italian Stracciatella Soup Recipe
Instant Pot Pasta Puttanesca Recipe
Instant Pot Healthy Keto Marinara Sauce Recipe
Slow Cooker Tuscan Bread Soup Recipe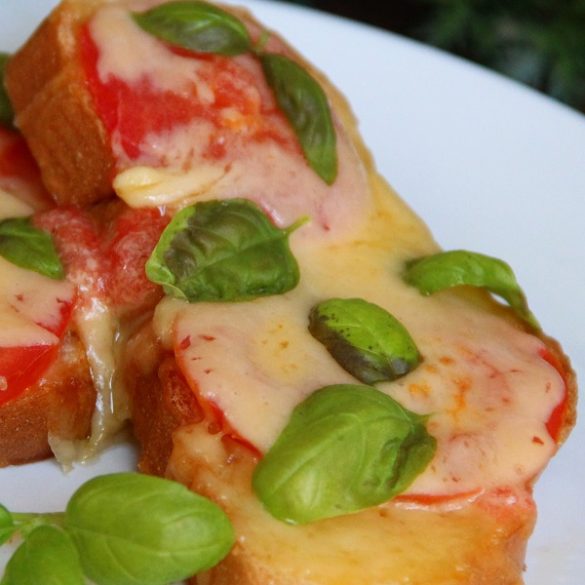 Ingredients
4 tomatoes, diced

1/3 cup fresh basil leaves

1/4 cup shredded Parmesan cheese

1 tablespoon (15 ml) balsamic vinegar

1 tablespoon minced garlic

1 teaspoon (5 ml) olive oil

1 teaspoon salt

1 teaspoon freshly ground black pepper

1 loaf French bread, sliced
Instructions
In a medium mixing bowl, combine sliced tomatoes and basil.
Mix well.
Stir in shredded Parmesan cheese, olive oil, and seasoning. Mix until incorporated and set aside.
Grease the air fryer basket with nonstick cooking spray.
Working in batches, arrange sliced bread in the greased basket. in a single layer.
Fry at 250º F (125º C) for 3 minutes, or until golden brown.
Remove fried bread from the fryer and transfer it to a serving plate. Top each fried slice with a spoonful of the tomato mixture. Serve immediately. Enjoy!