Instant pot homemade curd cheese recipe. Learn how to cook yummy homemade curd cheese in an electric instant pot.
Instant Pot Homemade Curd Cheese Recipe
You may also like:
Instant pot Egyptian Koshari Rice Recipe
Air Fryer Blackberry Cobbler Recipe
Instant Pot Scalloped Potatoes Recipe
Air Fryer Roasted Corn on the Cob Recipe
Air Fryer Bruschetta with Tomato and Basil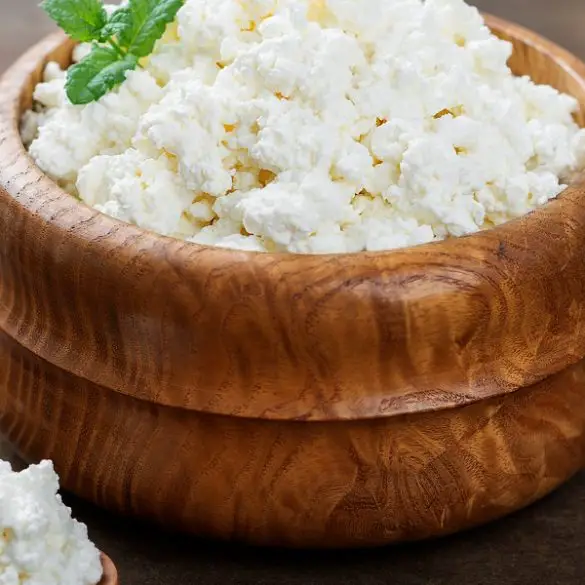 Ingredients
8 cups (2 L) Organic Whole Milk
Instructions
Pour the whole milk into the glass container. Cover and place it on your kitchen counter.
Allow to stay for 3 days ( on the third day, you will see a beautiful fresh cream on top of the milk).
Pour the milk into an electric instant pot.
Close the pot and lock the lid. Set the machine to cook to the yogurt feature. Set the time to cook for 30 minutes.
Turn off the cooker and open the lid. Let the curd cheese sit in an instant pot until it cools.
Once everything is cooled,  using the end of a wooden spatula, check if the curds are properly formed.