Slow cooker creamy cauliflower potato soup. Learn how cook yummy cauliflower and potato soup in a slow cooker.
Slow Cooker Cauliflower Potato Soup
You may also like:
Instant Pot Homemade Curd Cheese Recipe
Instant pot Egyptian Koshari Rice Recipe
Air Fryer Blackberry Cobbler Recipe
Air Fryer Bread Pudding Recipe
Instant Pot Scalloped Potatoes Recipe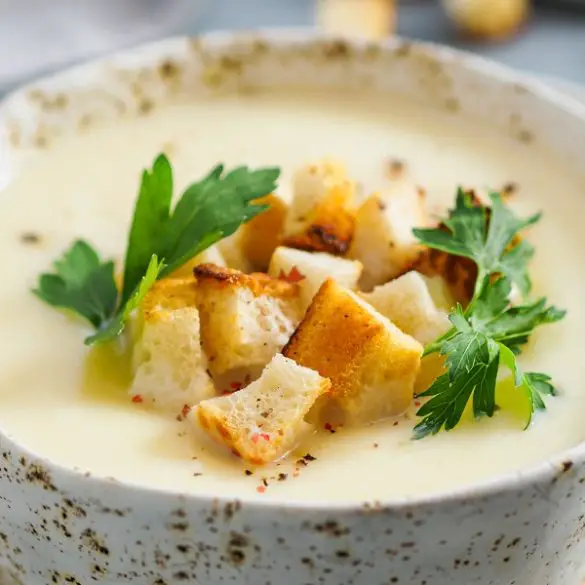 Ingredients
2 cauliflower heads, trimmed and cut into pieces

2 medium potatoes, peeled and chunked

1 tablespoon olive oil

4 cloves garlic, peeled

3 cups (750 ml) vegetable broth

4 cups (1 L) water

salt and freshly ground black pepper, to taste
Instructions
In a 6-quart (6 L) slow cooker, combine cauliflower, potatoes, olive oil, garlic, vegetable broth, water, and seasoning.
Mix well.
Cover the pot and cook on a low-heat setting for  5-6 hours, or until vegetables are tender.
Let the soup cool, and then pour into a blender. Blend until smooth. Taste for salt and black pepper.
Ladle into soup bowls. serve with croutons.