Air fryer grilled cheese recipe. Classic cheese sandwich cooked in an air fryer. Simple and delicious!
Air Fryer Grilled Cheese Recipe
You may also like:
Air Fryer Naan Flat Bread Recipe
Air Fryer Mozzarella Sticks Recipe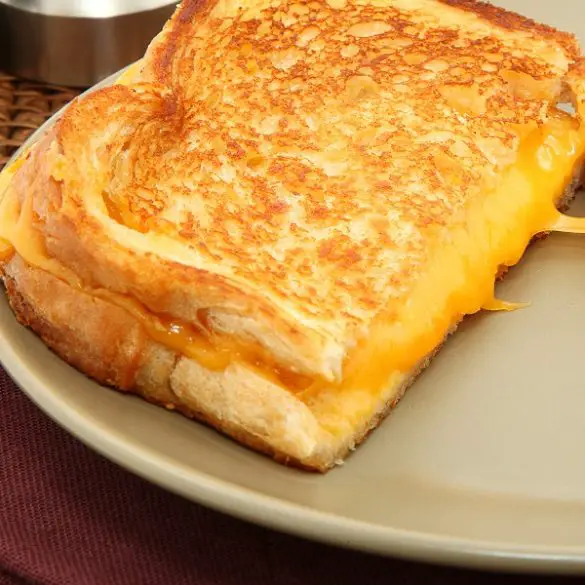 Ingredients
4 pieces sandwich bread

4 slices cheese

3 tablespoons unsalted butter
Instructions
Spread unsalted butter on one side of each piece of bread.
Place a piece of bread, spread side down, in the air fryer basket.
Top with 2 slices of cheese then put another piece of bread, spread side down.
Fyr at 370º F (185º C0 for 8 minutes, flipping once halfway through.
Remove fried cheese sandwiches from the fryer and transfer them to a serving plate.
Serve warm.