Air fryer shishito pepper recipe. Learn how to cook yummy shishito pepper in an air fryer.
You may also like:
Air Fryer French Toast Sticks Recipe
Air Fryer Grilled Cheese Recipe
Air Fryer Naan Flat Bread Recipe
Air Fryer Vegetarian Meatballs Recipe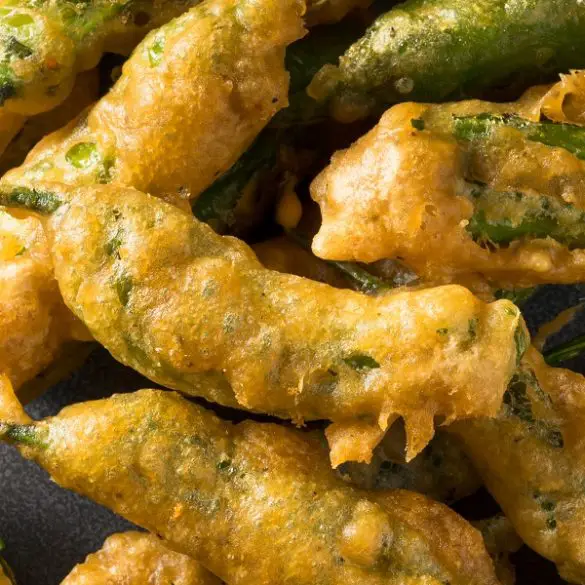 Ingredients
15-16 shishito peppers

1/2 teaspoon avocado oil

1 cup all-purpose flour

sea salt

freshly squeezed lemon juice
Instructions
Preheat your air fryer to 400º F (200º C) for 3 minutes.
Meanwhile, wash the peppers and pat them dry with paper towels.
In a medium mixing bowl, combine all-purpose flour and salt. Mix well.
Coat the peppers with the flour mixture and transfer them to the air fryer basket.
Spray with avocado oil.
Fry at 400º F (200º C) for 6-7 minutes.