Air fryer cheese stuffed potatoes. Learn how to cook yummy stuffed potatoes in an air fryer.
Air Fryer Cheese Stuffed Potatoes
You may also like:
Air Fryer Grilled Cheese Recipe
Air Fryer Vegetarian Meatballs Recipe
Air Fryer Naan Flat Bread Recipe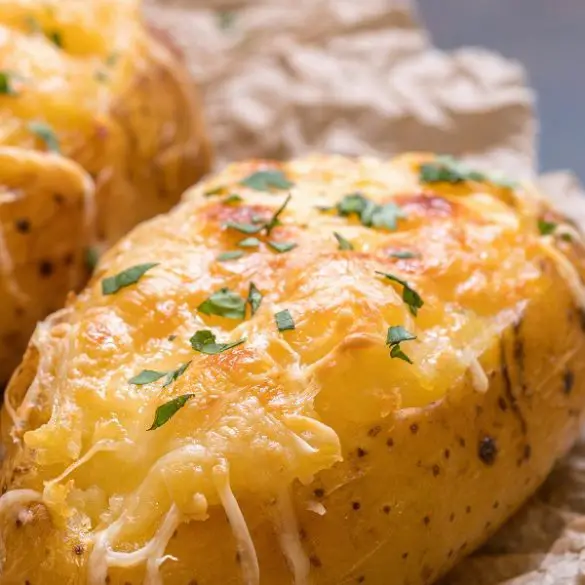 Ingredients
4 large or 6 medium Russet potatoes

1 tablespoon olive oil

1 teaspoon sea salt

1/2 teaspoon freshly ground black pepper

For the Filling:

1/2 cup shredded Cheddar cheese
Instructions
Using a fork, pierce each potato 4-5 times on both sides, then brush with olive oil.
Season oiled potatoes with salt and black pepper and transfer them to the air fryer basket.
Fry at 400 F (200 C) for about 40-45 minutes, turning once halfway through.
Remove cooked potatoes from the fryer, transfer them to a serving plate. Cut top of potatoes.
Serve with toppings. enjoy!