Instant pot poached eggs recipe. If you're looking for the best-poached eggs recipe, this is it. The Instant Pot makes it even easier with perfectly cooked eggs and yolks every time.
Fine, I'll give you that there is also some up-time for your pressure cooker to reach pressure, but it will still take less time than what it takes with boiling water. Be sure to have silicone egg cups on hand for these Instant Pot Poached Eggs.
Why Make Poached Eggs in an Instant Pot?
Poached eggs are a classic breakfast dish, but they require patience and skill to make. That's where an Instant Pot comes in handy.
Poaching eggs in an Instant Pot is a great way to make a healthy breakfast that can be ready in minutes.
Instant Pots are the latest kitchen appliance craze and for good reason. They're quick, convenient, and work as a slow cooker, rice cooker, and pressure cooker all-in-one.
Instant Pot Poached Eggs Recipe – The Steps
Place the trivet that came with your Instant Pot on the bottom of the liner and pour in 1 cup 250 ml) of water. Before adding the eggs to each cup, carefully spray the cup with Pam cooking spray or rub it with ghee/butter. Crack each egg and pour it into the individual cups.
Place the silicone cups into the pot. Place the cover on the pressure cooker and twist it to lock in place. Turn the knob to "Sealing" to complete sealing. For the perfect eggs, push the "Steam" button and adjust the time based on your desired doneness.
When the timer buzzes, carefully release the pressure, then unlock and remove the lid. Carefully remove the silicone cups from the pot.
It may take some work, but you should be able to crack the seal between the egg and silicone cup with a large spoon. Serve immediately!
Instant Pot Poached Eggs Recipe
You may also like:
Instant Pot Kimchi Cabbage Recipe
Air Fryer Eggplant Meatballs Recipe
Slow Cooker Beef and Okra Stew Recipe
Instant Pot Indonesian Soto Soup Recipe
Air Fryer Sloppy Joe Loaded Potatoes Recipe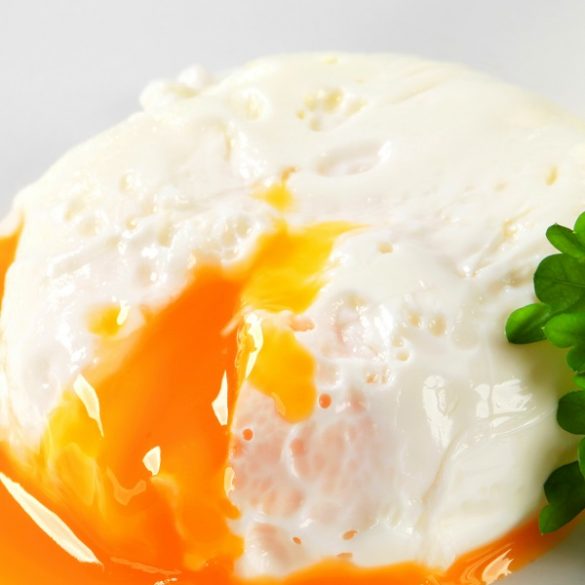 Ingredients
4 large eggs

1 cup (250 ml) water
Instructions
Arrange the trivet in the instant pot.= and pour in 1 cup (250 ml) of water.
Spray silicone cups with cooking spray, then crack eggs and pour them into greased cups.
Carefully place the silicone cups into the pot. Close the cooker and lock the lid.
Press the "Steam" button and adjust the time.
Using the Quick Release method, bring pressure to normal. Carefully unlock and open the lid.
Carefully remove the cups from the pot. Using a large spoon, break the seal between the eggs and the cup.
Serve hot.