Slow cooker white beans with tomato sauce. This is a hearty and healthy dish that is perfect for those cold winter months. The beans are filling and delicious, and the tomato sauce adds a nice sweetness to them.
What is the best way to serve this dish?
This dish is a very good choice for a first date or to impress your boss. There are many other ways to serve this dish as well.
Serve this dish with a side of rice, mashed potatoes, or pasta.
Also, it can be served as a main course for dinner to have the taste of Italy – just add some red wine and spaghetti sauce!
What is the best type of white bean to use?
There are a wide variety of white beans to choose from. You can buy dry or canned beans. You'll also need to decide if the type of bean you want is a light or dark bean. The following table summarizes the different types of beans and how they're used:
All types of white beans have a mild flavor and a smooth texture, with some variance in color, size, and cooking time.
What is the best type of white bean to use?
Canned beans are most commonly found in most grocery stores, but they may be considered less healthy than dry beans because they tend to contain more sodium than dry beans do. Light-colored beans may be easier to digest than dark-colored ones due to their lower fiber content.
What ingredients do you need to cook white beans?
White beans, also known as cannellini beans, are among the most popular types of beans in Italy. They are considered to be the "noble" bean because they have a delicate texture and flavor.
You need:
water ( enough to cover beans)
– sugar
-yellow onion
– tomato paste
– garlic
– bay leaves
– salt and black pepper to taste
Slow Cooker White Beans with Tomato Sauce
You may also like:
Air Fryer Boston Brown Bread Recipe
Rich and Tasty Chinese Fried Rice in a Slow Cooker
Air Fryer Spanish Spicy Potatoes Recipe
Air Fryer Pumpkin Sourdough Bread Recipe
Slow Cooker No Yeast Bread Recipe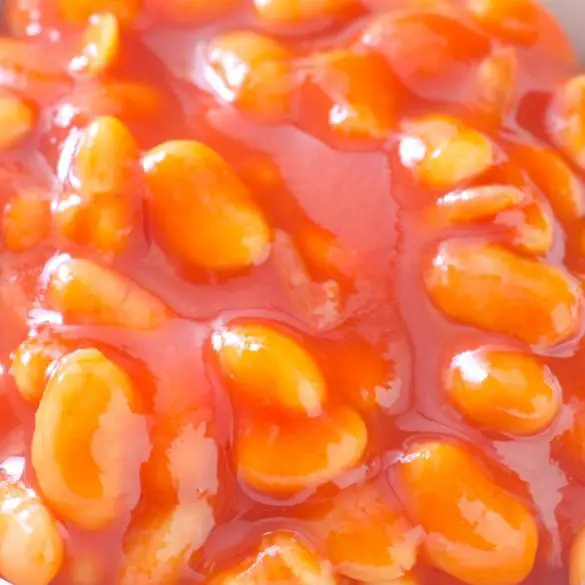 Ingredients
1 pound (480 g) dry white beans, such as cannellini, soaked overnight and drained

8 oz (240 ml) can tomato paste

3 cups (750 ml) water

1 yellow onion, peeled and halved

8 cloves garlic, peeled

1 teaspoon kosher salt

1 tablespoon sugar

2 bay leaves

freshly ground black pepper, to taste
Instructions
In a slow cooker, combine all ingredients, except black pepper.
Cover the pot and cook in a low-heat setting for 8-10 hours, or until the beans are tender.
Turn off the cooker and open the lid. Discard bay leaves and onions. Season to taste with black pepper.
Serve hot.